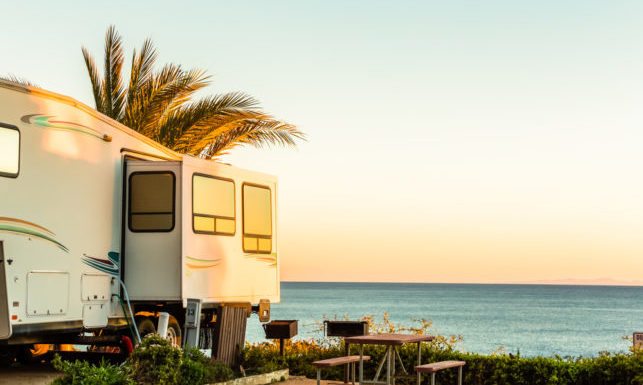 Are you sick of paying exorbitant amounts for motel or hotel accommodation, but don't like the thought of sleeping in a tent? Then glamping in a motorhome could be the holiday option for you. More than just a bed on wheels, motorhomes have many advantages, including being better for your health.
Here are our top 7 health advantages to motorhome glamping…
1: Ready Supply Of Clean Water
Unless your tent at a registered campsite, or you hoard water like a camel, it can be challenging to find fresh drinking water when you go camping. But with a motorhome, you will have a great place to store plenty of fresh water. If you do need to use a campground or public supply, then you can equip your motorhome tap with a water filter and you also have the facility to easily boil water if needed.
2: Less Risk Of Food Poisoning With Properly Stored Food
One of the hardest things to do when you are camping is to store your food as you would when you are at home. Refrigeration is an issue, as are the wildlife and bugs. But your motorhome will come fully equipped with a fridge to keep your food fresh and safe to eat. You can deal with the wildlife problem by keeping the fridge and cupboard doors shut!
3: The Chance To Eat Healthily
Camping involves a lot of quick to prepare meals that aren't always nutritious. But with the means to store and cook all the healthy food you enjoy at home, a motorhome can keep you eating healthier on your holiday.
4: Better For Your Back
Camp stretchers and airbeds do not provide a comfortable night's sleep. Often you can wake up with aches and pains, especially if you are prone to back or neck pain. Ditch the discomfort and sleep in style with a bed as comfy as your's at home.
5: Feed The Soul
There is more to your good health than the physical aspects. Your mental well being is just as important. Being in the cozy quarters of a motorhome gives you the time to really connect with your travelling partners. Those deep connections feed the soul and give you the strength of love.
6: Less Stress
No need to panic about losing luggage, missing flights, having the right sized carry on, decanting shampoo and baby formula in 100ml bottles, or any of the stressful things that go along with travel. Simply load up the RV and hit the road. No restrictions here!
7: Get Out Into The Great Outdoors
A campervan holiday is a great opportunity to get out into the great outdoors. Breathe in the fresh air, get away from the fast pace of daily life and get active exploring your new destinations. Visiting beaches, forests, and mountains encourage you to get out there and get your body moving.
As you can see, a motorhome is a really good way of ensuring you have a fun and healthy holiday. So if you want to make your next holiday a glamping trip, rather than a camping trip, choose a motorhome!