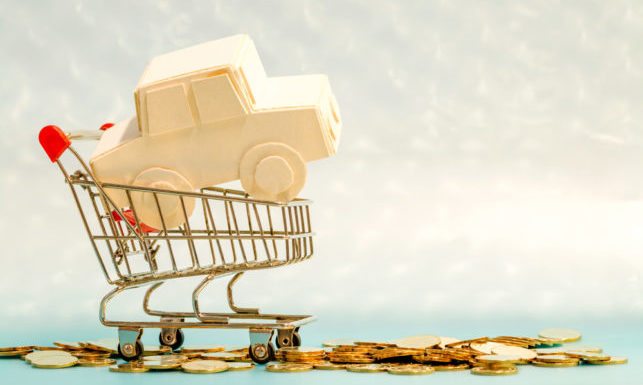 Is it time to upgrade the family vehicle? Well, it has served you well, it is time to move on a better (and maybe bigger) model. But the questions remains whether it is better to trade it in or to sell it privately. Trading it in is obviously an easier option, but is it the most cost-effective options? The decision you choose will depend on your lifestyle and your financial situation.
Let's have a look at the pros and cons of trading and selling privately so you can decide what is the best option for you.
Trading In
Here are some of the pros of trading your vehicle in…
You get a set trade in price regardless of the age of your vehicle, so if your vehicle is old, but still in good condition, you will qualify.

You don't have to deal with tyre kickers ringing you up to ask questions, or offer you ridiculous amounts of money like in a private sale

Trade ins a quick, easy and painless. You drive your vehicle in, the yard will assess it and most of the time you can walk out with a new car then and there.

Dealers will sometimes take on a car even if it requires slight repairs or panel work
But there are some cons to trading your vehicle in…
Trade in prices vary from dealership to dealership, so make sure you pick the right one

Some dealerships sell speciality vehicles only, so don't expect to trade your work van in at a car yard that sells high-quality sports cars

It needs to be in a working, sellable condition

Trade in values can be much lower than the market value of the vehicle
Private Sale
Here are some of the pros of a private sale…
You can generally get a better sale price for your vehicle

If you have a popular vehicle, it will likely be very easy to sell if you price it right

Listing a vehicle online and providing recent inspection reports is very easy and exposes you to a wide range of potential buyers
There are also some cons of a private sale…
There is a lot of work involved fielding queries, getting it presentable and dealing with numerous people

If your vehicle is not a popular make and model then you might struggle to find a buyer

You might have buyers requesting a pre purchase inspection, or having minor faults repaired before they are prepared to buy

You have to watch out for people who do not have honest intentions, or are looking to rip you off
Weighing all the options up, if you have a reasonably new, popular vehicle then your best choice is probably to sell privately. But if it is an older, less common model with some minor issues then it would probably be easier to trade it in.