Request a Booking
Please allow a minimum of 2 business days. If you require a service sooner, please call us at 0800 522 734.
KAAR
In April 1994, KAAR (Kelvin Armstrong Auto-Repairs) opened in Rosebank Road, Avondale. We quickly established ourselves as a company with a reputation for quality car repairs and servicing. From the beginning, our aim has been to be customer-focussed offering the best advice and automotive service possible.
Our reputation for excellent car servicing and repairs spread throughout West Auckland creating a demand beyond the Avondale Peninsula and, in 2011, KAAR Henderson opened in Waipareira Ave, Henderson.
Serving West Auckland
With Quality Car Repairs and Servicing
From the beginning, our vision has been to provide a complete repair and servicing facility for all makes of car and small commercial vehicle, utilising best available technology and highly capable staff to deliver a high quality service at a commensurate cost.  This commitment remains today.  We maintain a strong desire to provide both product quality and customer service, and believe in customer satisfaction as the ultimate key to sustainable success.
Family Owned &
Operated
KAAR is owned and operated by Kelvin & Karyn Armstrong. The needs of our customers come first. We know maintaining a vehicle can be expensive and that many of our customers know very little about how a car motor works. That's why we pride ourselves on giving good and honest advice, and taking our customer's budget and car value into account.
The KAAR Team
Trained and Experienced Auto-technicians
We have ten auto technicians. This mixture of fully trained technicians, mechanics, auto electricians, and apprentices means we are able to exceed most your vehicle maintenance requirements. All KAAR team members are part of a five-year training programme where they are consistently evaluated and encouraged to be the very best they can.
When you bring your car, van, 4×4 or light truck for servicing at KAAR, the responsibility to repair your vehicle will be given to one of our team members who will oversee the entire job. That means you, the vehicle owner, have the opportunity to discuss your vehicle repair requirements directly with the technician working on your car. They will be happy to answer any questions you have about your car repair or general vehicle maintenance.
Partners and Affiliations
KAAR has partnerships and affiliations with many of the leading organisations within the automotive repair industry, including:
Yes Group – Diagnostic troubleshooters network
AECS – Automotive Training Provider
MTA – Motor Trade Association
KAAR Vehicle Technology
Industry training partners, in-house training and committed suppliers ensure the KAAR Team is kept right up to date with the latest in vehicle maintenance new technology.
When it comes to equipment, KAAR has some of the latest vehicle diagnostic tools available, including: specialist diagnostic equipment, multiple scanners, multi-channel oscilloscopes, and much more.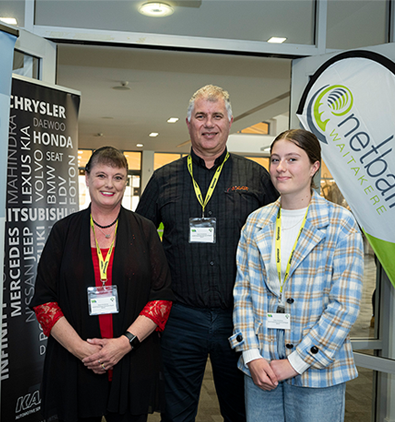 Giving Back
To The Community
Kelvin Armstrong (Owner) is the Chairman of the Central Park Henderson Business Association (CPHBA), encompassing
West Auckland Business Club
CPHBA BID
WEst Talk
Kelvin has also served on the
Rosebank Business Association Board (RBA)
Auto Super Shoppes Board
KAAR Supports many local community initiatives