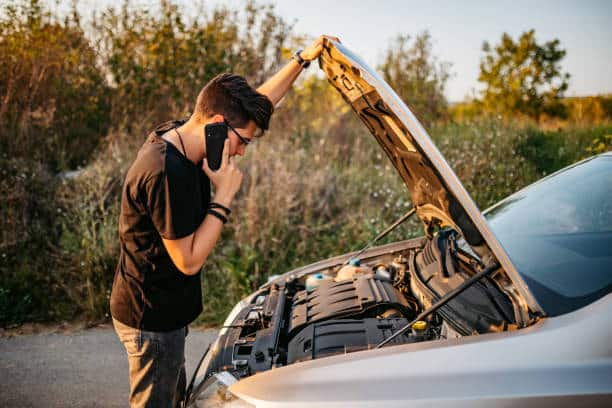 Tips for avoiding a Christmas breakdown
Every year the Christmas holidays creep up on us and, I can tell you from 27 years' experience, people often have to change holiday plans due to car issues!  We regularly have a customer's vehicle in the workshop over Christmas due to a break down that a simple service would have picked up on in advance.
Although it can hurt the wallet to pay for car maintenance, consider the cost to you if your sole means of transport were off the road.  Also, the results from a breakdown can cost much more than maintenance work, for example cam belt replacement.  Cam belts have a limited life and must be replaced to avoid potentially catastrophic engine damage.  This is not a roadside repair, so towage will be extra!
The long and short of it is, you must budget for maintenance issues – it's the true price of car ownership.
Some things to keep in mind
Tyres (including the spare) must be checked. New Zealand frequently has wet summers and the last thing you need is a tyre unable to dissipate water because the tread is too worn.  Make sure the equipment to change the spare is there and adequate for the job.  Some wheel braces cannot loosen wheel nuts which have been over-tightened.
Brakes will work harder on a long trip – particularly if the vehicle is towing. Brake fluid needs to be periodically replaced as moisture contamination can corrode the system's internal components causing premature failure.
Engines don't like over-heating and hot days and long drives mean the cooling system will be worked hard. They operate under extreme pressure and often, if one hose blows, others may soon also require replacement.
Genuine oils and filters are of good quality and great to use on your prized late model vehicle but, if your vehicle is a bit older, aftermarket parts may be a good alternative and will help reduce maintenance costs as the vehicle ages.
A Warrant of Fitness inspection is just a once over, it doesn't involve removing wheels or dismantling your vehicle in any way, so don't rely on it as your service!
KAAR Avondale will close over the Christmas period from 20 December – 13 January with KAAR Henderson open from 6 January 2020.
It's important your car service is thorough and KAAR has a team of experts for the job.  We take time and care with every vehicle and pride ourselves on excellence.  We advise fairly on costs and before commencing any repair, check prices with you and clarify anything that may seem ambiguous.
Give us call before the holidays hit!