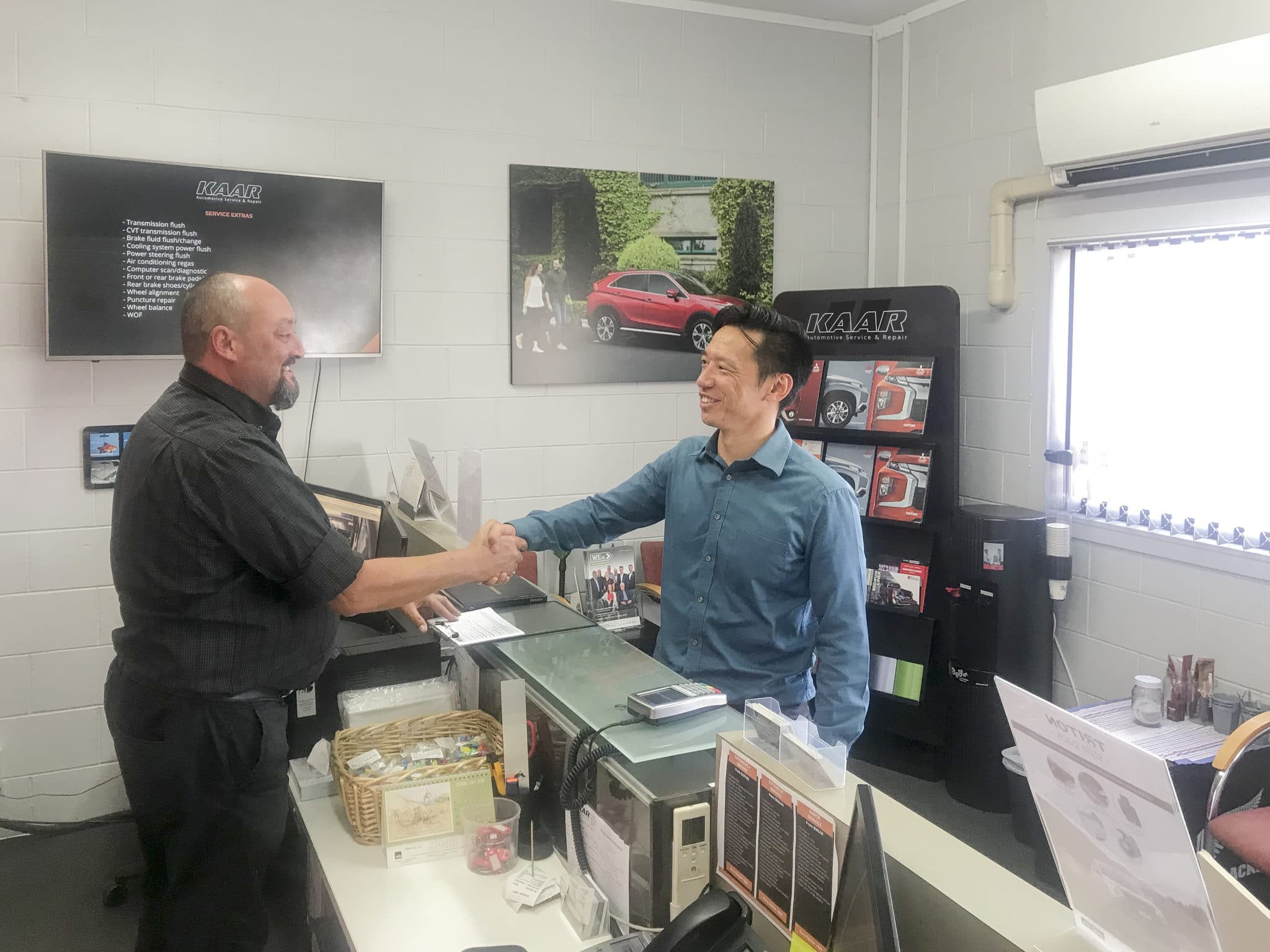 Mark has taken over the management of KAAR Henderson. Mark has been with us since August last year as a Service Adviser.
It's a natural progression for Mark to fill the roll, as seen by the picture above. he is certainly making an impression.
Mark brings with him a tremendous amount of experience and professionalism and an infectious smile and laugh.
Mark has worked in the Automotive industry most of his life and brings his wealth of experience, to share with you, our clients.
It's refreshing to see the similarities both Mark and Gavin have with clients.
The empathy and engagement strengths aligning with my/our philosophy are natural, we want you as a long term client, so we will help you keep, you and your family safe on the road, not just today but way into the future.