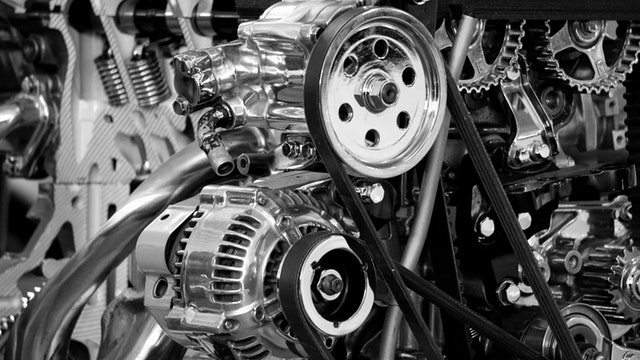 Like most things in life, a car needs to be looked after and nurtured so that you get the best out of it for as long as possible. Being proactive about looking after your car will pay dividends in the long run and means that your car will be performing better for longer. So what steps can you take now to extend the life of your car? Read on to find out.
Listen to what your car is telling you
If that warning symbol on the dashboard periodically keeps flashing or the car is making a strange rattling noise, then there's something up and you really should get it checked out sooner rather than later. Listen to what your car is telling you and act on it quickly.
Get a regular service
Servicing your car regularly is a bit like getting a check-up from the doctor. It's good to know that things are running smoothly and if not, then getting an early heads-up about any issues means that you can tackle them before they become much bigger problems.
A basic service will check all the essentials such as oil, brake fluid and batteries. Most workshops also offer more comprehensive services which may be worth investing in if you can afford it.
There's no doubt about it, regular servicing is probably the single most important thing you can do to keep your car working at the optimum level.
Show a little love
You don't have to do it every week but cleaning, polishing and vacuuming your car on a regular basis will keep it in top condition. It will also make it easier for you to sell when the time comes.
Don't scrimp on repairs and replacements
Sometimes it may seem as though your car is just eating money, but the old maxim you get what you pay for is true when it comes to car maintenance. And so if your car needs new oil, then make sure you buy good quality oil. And if you need to replace the tyres, then more expensive but better quality tyres are likely to last longer and be safer. In addition, when repairs need to be done always take your car to a qualified mechanic or dealer.
Some things are not worth scrimping on so don't try and do repairs and maintenance on the cheap.
Drive the car on a regular basis
It may sound obvious, but driving your car is like exercising your dog, it's essential to overall health. Don't think that you can leave it in the driveway gathering dust for weeks on end and expect it to drive like a dream next time you take it for a spin. Cars are meant to be driven so make sure you regularly take yours out on the open road.
Looking after your car is well worth the required time, resources and energy. That way you'll be getting the most out of your investment for as long as possible.