Hi,
Merry Christmas:
There is a no more fitting time than now, to thank you for your patronage through out 2013, and wish you and your family a very Merry Christmas and a safe and happy holiday season.
Should you require our services over the festive season, our business hours are as follows……….
KAAR Avondale – will close 4:30pm December 24th 2013 and reopen 7:00am January 6th 2014.
KAAR Henderson & KAAR Mitsubishi – will mostly be open throughout the Christmas period.  It will only be closed the statutory holidays and the Fridays inbetween.
Summer Safety:
Spring has broken, the snow has melted and the sun is shining bright. It won't be very long before soaring summertime temps beckon drivers out on the roadway, whether heading to the beach to cool off, or out and about on their errands. Summer sees more traffic on the roads, than any other season, but it can also pose some serious threats to your car and even your health. Here are some important summer car safety tips, to ensure that you, your family and your vehicle, make it safely through the season.
Prepare to Be Sidelined:
Summertime sees massive amounts of traffic on the road, but it also sees the highest number of breakdowns during the year. The most common cause of being sidelined while driving during the summer, is overheating, (usually because the coolant is low, or a radiator hose blew). What this means for you, is that you need to be prepared, should you find yourself stranded on the side of the road. Always carry emergency supplies in your car.
You should have:
Bottled water
A first aid kit
A charger and cell phone
(if you don't already have these)
Preemptive Maintenance:
Summertime temps do a real number on your engine, and in order to get you safely from point A to point B, your car needs to be in good shape. Invest in some basic maintenance before the summer hits in earnest. Make sure to have your oil changed, and the air filter checked and changed if necessary. You should also have the radiator, coolant and radiator hoses inspected. If the coolant level is low, have it topped off and check for any leaks.
Planning for a Trip:
If you're one of the millions of people hitting the road for a summer vacation, the advice above works double. Make sure you take your car for service and have it inspected for a trip. A trip inspection often includes things that may or may not be looked at during routine maintenance. If necessary, ask the mechanic what's included in their trip inspection. It should at least include:
Coolant and cooling system check
Brake check
Oil leak check
Tyre condition check
Tyre pressure check
Suspension system check
Our comprehensive KAAR summer safety check includes all these and more. Book here now
Wof Reform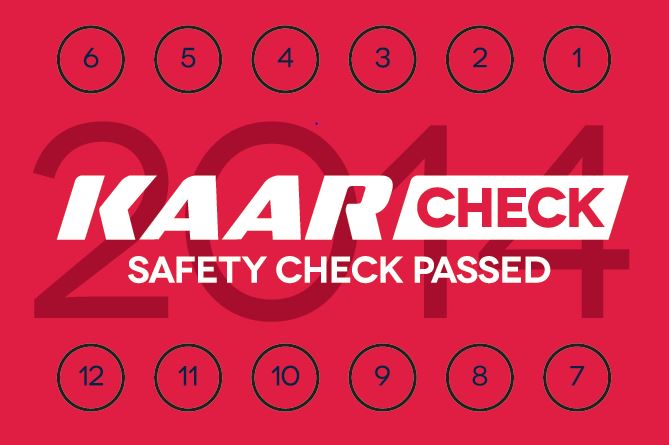 Time is nearly upon us……
Changes made to the warrant of fitness system mean:
after initial inspection, no further inspection until vehicles are three years-old
annual inspections for vehicles three years and older, first registered on or after 1 January 2000
six-monthly inspections for vehicles first registered before 1 January 2000
These changes take effect on 1 January 2014 for vehicles first registered anywhere between 2004 and 2008, and 1 July 2014, for vehicles first registered anywhere on or after 1 January 2000.
Also from 1 July 2014 new vehicles will receive an initial inspection, another one when they're three years old, then annual inspections for their lifetime.
Motorists won't have to do anything different in relation to getting their warrant of fitness inspection. When vehicles are inspected at their next due date, we will assign the appropriate date for its subsequent inspection.
For those of you who would like to have a safety inspection still done at the six month interval.
We at KAAR have launched our own service called KAAR-Check, please ask in store if you require this and we will send you a reminder when due.