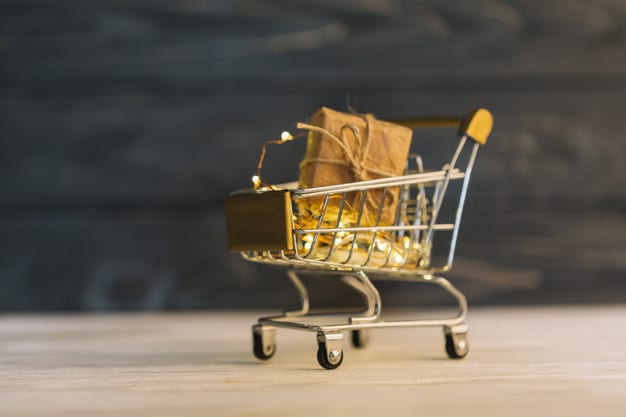 The pressure to buy gifts for every Tom, Dick and Harriet can be hard to resist during the festive season. In fact, it's easy to get carried away and find yourself spending more than you intended, or worse still more than you can really afford. So, if you want to avoid starting off the New Year with a major financial hangover, then use these simple strategies to make sure you don't overspend this Christmas.
Set a budget
Not many of us actually sit down and work out a proper budget for the yuletide season. And we're not just talking about buying presents here either. Your budget should include all the extras that come with Christmas such as more spending on entertainment and socialising as well as increased travel and food. And don't forget to add in the cost of the Christmas tree, decorations and sending cards and parcels to loved ones overseas – it all adds up. Now, once you've done that exercise, if you find that the numbers just aren't lining up for you, then it's time to think about what's really important. What items can you cross off or what sacrifices are you prepared to make? Careful financial planning now will mean less financial stress and worry when the bills start rolling in.
Cut down on convenience costs
When life is incredibly busy as it usually is over Christmas, it can be easy to fall into the trap of making purchases based on convenience.  Shopping online, for instance, may be incredibly easy but all those packing and postage costs can quickly mount up. And while it may be the convenient option to grab a pizza for the kids and book up Uber if you're off to a work function, it's these sorts of extra costs that can make or break your budget.
Watch out for retail tricks
There's no doubt about it, retailers are experts at getting us to part with our money! So even with a carefully prepared budget, you can find yourself over-spending in the face of the offers, promotions and inducements retailers bombard all of us with. It can be hard to resist those loyalty cards, retail credit options and Black Friday specials, but being aware and prepared is a good place to start.
Try not to treat yourself
Self-gifting or treating yourself to something when you're out shopping for presents is a sure-fire way to overspend. In fact, one survey suggested that nearly 60 per cent of people are self-gifting. So if money is an issue for you, then watch out for this tendency in yourself and curb the temptation to self-gift.
Make travel cheaper
Travelling to visit friends and family over Christmas is often the single biggest budget item for many people. And so it's well worth looking for ways to limit travel expenses. Try shopping around for airlines and dates and avoid baggage fees by travelling light. If you're on a long drive, instead of stopping and buying lunch for the whole family in a café, why not pack a picnic and stop off at a park en route? And it you need to stay in a hotel or motel, make sure you thoroughly research the costs.
Avoiding overspending during the festive season may well be hard to do, but with some self-sacrifice and careful planning it is possible. And come January, your bank balance will certainly be appreciative of the extra effort you've put in!