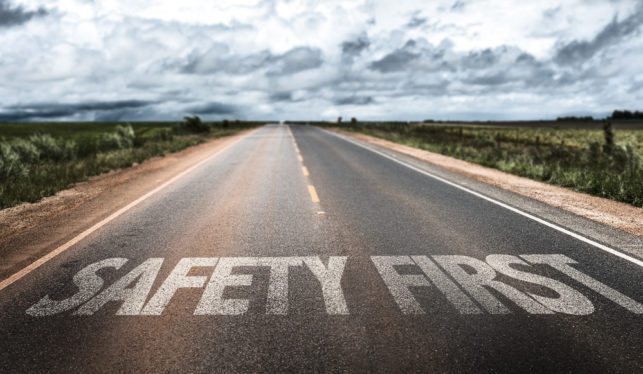 Lots of us will be driving long distances to spend holidays with family, friends and loved ones. Or we may well be travelling over the holidays, perhaps with a trailer packed up for the annual camping/skiing holiday. However, the combination of more cars than usual on the road and people driving in unfamiliar areas, increases the chances of an accident. And so what can you do to make sure that your journey is as safe as possible? Well, here are some tips on how you can minimise the risk of an incident on the roads. First though, let's look at the main causes of road accidents.
Sub heading goes here
Main causes of traffic accidents
Speeding – failing to observe the speed limit or driving recklessly is a major cause of road traffic accidents.
Using mobile phones or otherwise being distracted – driving requires our full attention all of the time and so it's no surprise that texting, talking, eating, even twiddling the dial searching for a radio station are all road safety hazards.
Driver fatigue – falling asleep at the wheel is also a major cause of accidents.
Alcohol – driving while under the influence of alcohol or drugs increases your chances of having an accident by an estimated 900 per cent.
And often the factors identified above are compounded by the fact that the driver and passengers are not wearing seat belts.
So, what can you do to minimise the risks of having an accident?
Plan ahead
Have your route planned in advance along with places to stop and take a rest. Try to avoid areas with roadworks and peak traffic hours as that can often add time and stress to the trip. And it's always a good idea to have a map in the car just in case your sat nav or Google Maps fails you.
Ideally you should service your car before you go or at least check up on oil and water levels. Most garages offer safety checks for tyre tread and pressure, lights, brakes, cooling systems and other components. What's more, a well-tuned vehicle is more fuel efficient, so you'll also save money on fuel costs. Also don't forget to check on all towing attachments, trailer lights, tyres and brakes.
Drive to the conditions
This doesn't just mean the weather; it also means the road you're on, the speed limit, traffic conditions, your car and the load you're carrying.
Watch out for fatigue
Of course, you want to get to your destination and begin your break as soon as possible, but as we've seen, driver fatigue is a major cause of accidents. Schedule plenty of breaks and rest stops along the way. In fact, why not make them a part of the trip? Long journeys can be tiring and boring so it's essential to take a break to refresh yourself.
Buckle up
All occupants in the car must wear seatbelts at all times and that includes ensuring children are buckled up in a car seat or booster seat that's appropriate for their age, weight and height.
Enjoy the holidays!
Use these handy tips to ensure that you travel as safely as possible and enjoy the holidays!