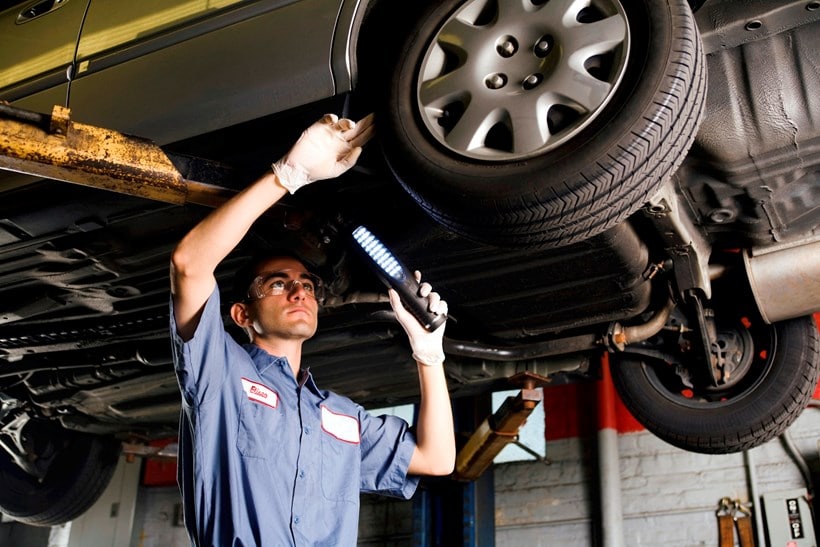 Many of us go through tough times financially, times when it's easy to put off spending on matters we see as a low priority. Is car servicing a priority?
Be careful about applying any delay to car maintenance. That notice from us reminding you to bring your car in for a check-up should never be dismissed lightly.
Think what it would mean to your finances if you were to neglect a maintenance issue which puts your vehicle off the road. Often, we give our clients bad news, the worse thing is just not being prepared!
The results can be far more damaging, sometimes direly so, if something breaks or goes wrong with one's sole means of transport.
For example, if your vehicle is due for a cam belt replacement or brake pads need replacing, these items are a must. You just have to try to budget for them; it's the true price of car ownership.
So what separates matters which can be deferred from those which cannot be? The answer for most of us — like so many other issues in life — rests more with, "who we know" than "what we know".
KAAR will understand your needs, take some care, advise fairly and, before commencing repair work, ring back to clarify anything ambiguous. Its important that your car service is thorough, so we can prepare you for what is coming up. You can plan your budget and have less stress.
Top 6 maintenance tips
Engines don't like over-heating and hot days and long drives mean the cooling system will be worked hard. They operate under extreme pressure and often if one hose blows others may soon require replacement too.
Is the cam belt due to be replaced? Cam belts have a limited life and must be replaced to avoid potentially catastrophic engine damage. This is not a road side repair so towage will be an extra!
Brakes will work harder on a long trip – particularly if the vehicle is towing. Brake fluid needs to be periodically replaced as moisture contamination can corrode the system's internal components causing premature failure.
Tyres (including the spare) must be checked. New Zealand frequently has wet summers and the last thing you need is a tyre unable to dissipate water because the tread is too worn. Make sure the equipment to change the spare is there and adequate for the job. Some wheel braces cannot loosen wheel nuts which have been over-tightened.
Genuine oils and filters are of good quality and great to use on your prized late model vehicle but, if your vehicle is a bit older, aftermarket parts may be a good alternative and will help reduce maintenance costs as the vehicle ages.
A wof inspection is just that, a check at at particular time, it does not involve removing wheels or dismantling you vehicle in any way, so don't rely on it as your service!