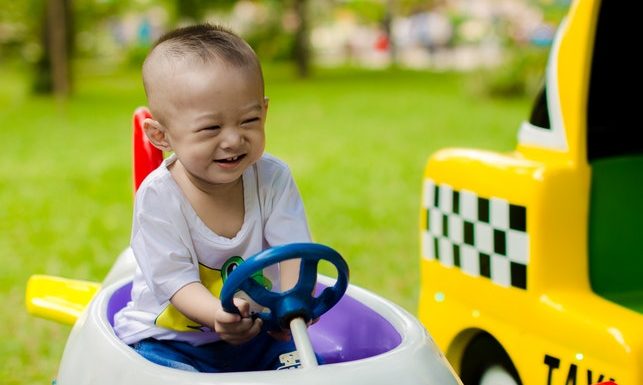 Travelling with young children is a major undertaking, whether you are driving an hour down the road for a weekend or venturing further afield, perhaps even on a plane. Whatever your plans, if you prepare ahead of time it can save time, money and headaches on your break.
Car travel
Pack the car the night before, leaving the bare minimum for the day.  This saves you time and reduces the chances of children getting bored before you even begin your journeys.  This includes fuelling the car.
Sort out some snacks from home including fruit, sandwiches, muesli bars, drinks.  This will save you money as you don't have to stop at overpriced roadside shops, and you have refreshments at hand.
Travelling with children of course means arranging entertainment for the trip.  This can include music or story CDs, story and puzzle books, favourite toys, eye spy and other games.
Take regular breaks on a long journey.  Everyone needs to get out and stretch their legs.
Have a damp cloth and container at hand if you have a child who gets car sick.  Consider investing in motion sickness bands which can be worn on the wrist.
Air travel
A lot of the same principles as above apply to air travel however, you can also;
Have a drink handy for take off and landings for small children unable to suck on a lolly.
Arrange children's meals on long flights.  These come in a range of meals from soft food for young babies, through to toddler meals which are a smaller version of the adult meals.
Ask for a bulkhead seat with a cot for children under two years.  The detachable cots enable the child to sleep easier, although if there is turbulence the child will need to sit on your knee as with take off and landing.  This is arranged through your travel agent.
For older children you may choose to pay for a seat of their own.  This will be cheaper than a full adult fare up to 11 years.
When travelling with children it's also a good idea to arrnage for night flights as they, and probably you as well, are more likely to sleep better at the end of the day.
Ask for an activity pack if you are not given one. Generally the airline will provide a toy and or colouring book and pencils.
For school age children make a scrapbook of your holiday.  Collect small things to add to the scrapbook during your holiday.
Most importantly, once your are travelling enjoy it.  Your children will be relaxed if you are.  Create great memories and deal with any obstacles as they arise.  If you have planned well beforehand your trip will be a breeze.