KAAR Mitsubishi Specialist Servicing
KAAR Mitsubishi is able to complete your regular Mitsubishi servicing quickly and efficiently.
Please note due to Mitsubishi Vehicles sales demand as of 1 July 2020, Mitsubishi Motors will be opening a full selling dealership in West Auckland. KAAR Mitsubishi will no longer be a Mitsubishi Franchise, which means we can no longer carry out recalls, warranty repairs, and revalidations.
Please read your service book and understand your new car warranty service requirements in relation to keeping your extended warranty.
This creates a great value opportunity for Mitsubishi owners and Mitsubishi drivers in West Auckland.
Regular Servicing for Optimum Vehicle Performance
Regular servicing will improve your vehicle's performance, ensure longer engine life, and maintain your Mitsubishi's resale value.
KAAR Mitsubishi is able to offer a full after sales service for most Mitsubishi cars, vans, 4WD's and small trucks.
When should you service your car?
Regular servicing of your vehicle is vital for its motor's performance and longevity. For new vehicles, refer to your vehicle's Mitsubishi logbook.
What if I'm too busy to bring my car in?
Mitsubishi Passenger Vehicles
Outlander, Lancer, ASX, Mirage, Colt – every 12 months or 15,000km.
Mitsubishi Commercials
L300 – service every six months or every 10,000km, whichever comes first
Triton, Pajero, Challenger – every twelve months or 15,000km.
Cars Out of New Car Warranty
Is your car outside of its new car warranty? KAAR Mitsubishi service all mechanical insurance policies and most lease companies, so book your car in for a service today.
(Please note some lease and insurance companies have specific requirements when servicing)
Servicing Older Mitsubishi Vehicles
Older vehicles still need regular servicing, how often varies depending on brand, model, and what it is used for. However, in general, your vehicle should be serviced every 12 months or 10,000km, whichever comes first.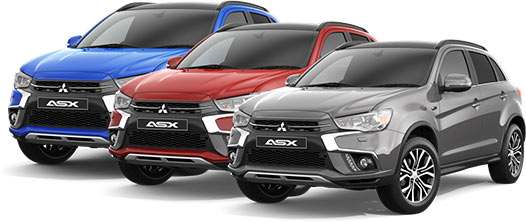 We are authorised to service
New Zealand new and used car
warranties